Emal members visit Iceland
Emal members that are part of the Maker Centered Learning project met Icelandic school makerspace researchers from the AUSTVEF research group in Reykjavik in a joint seminar and public presentation on October 26. Before the open presentations vi had a round tour of the University of Iceland and the Mixtúra Makerspace that had recently moved into the premises of the university.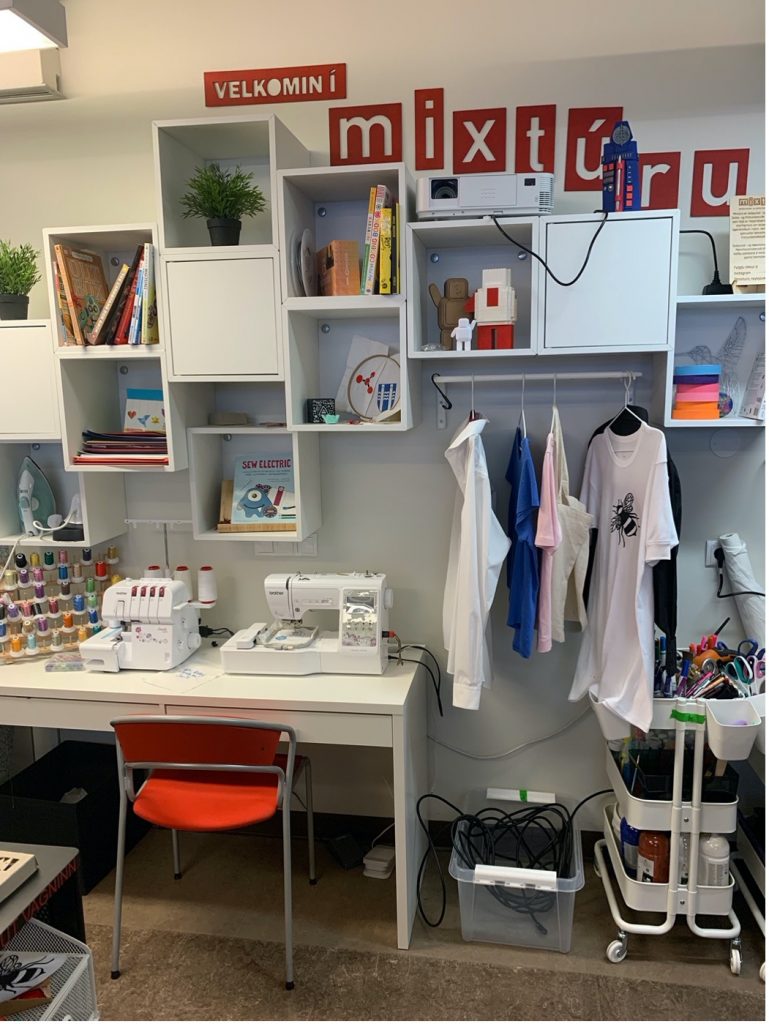 Image: The Mixtúra Makerspace offers professional development courses in maker activities for teacher students and in-service teachers. Image by Camilla Groth.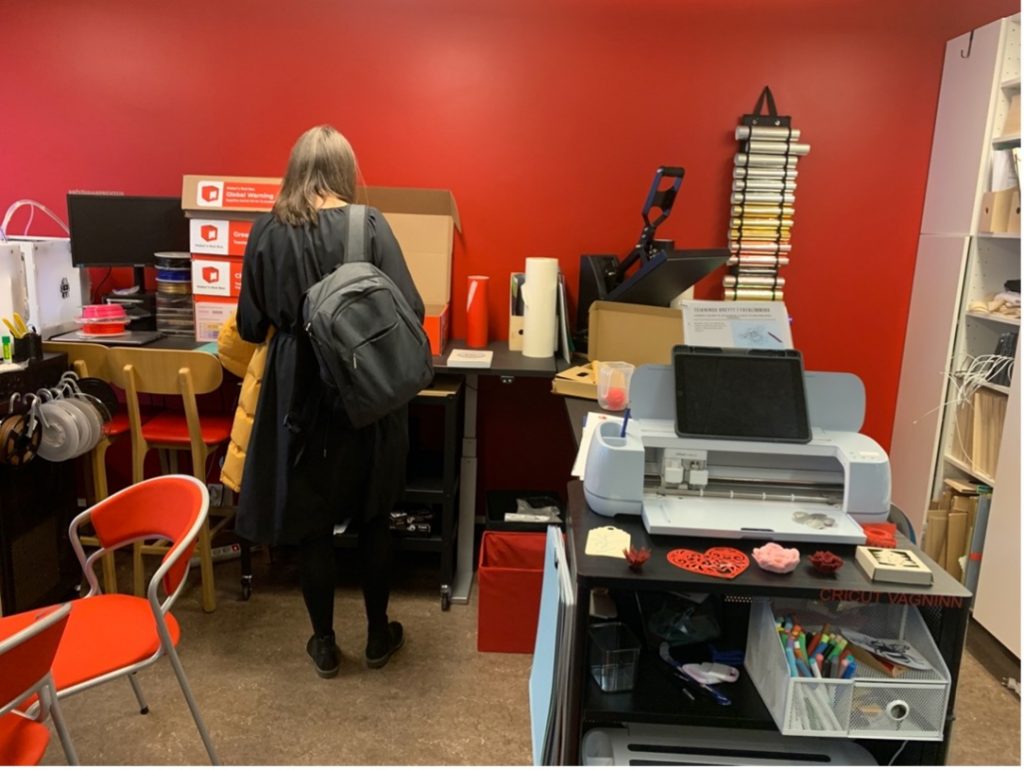 Image: In addition to introducing ready-made commercial packages, they also promote "on the wheels" makerspaces that schools can borrow to cut costs of investing themselves. Image by Camilla Groth.
The Icelandic AUSTVEF research group is situated in the School of Education and through the project East-West they have several years experience of studying the implementation of makerspace activities in the K-12 education in three local schools in Reykjavik. The presented project is, similarly to the MAKER research project, based upon researcher-teacher partnerships. The Icelandic project aims to encourage emancipatory teaching practices and student agency around making and the development of makerspaces in Icelandic schools.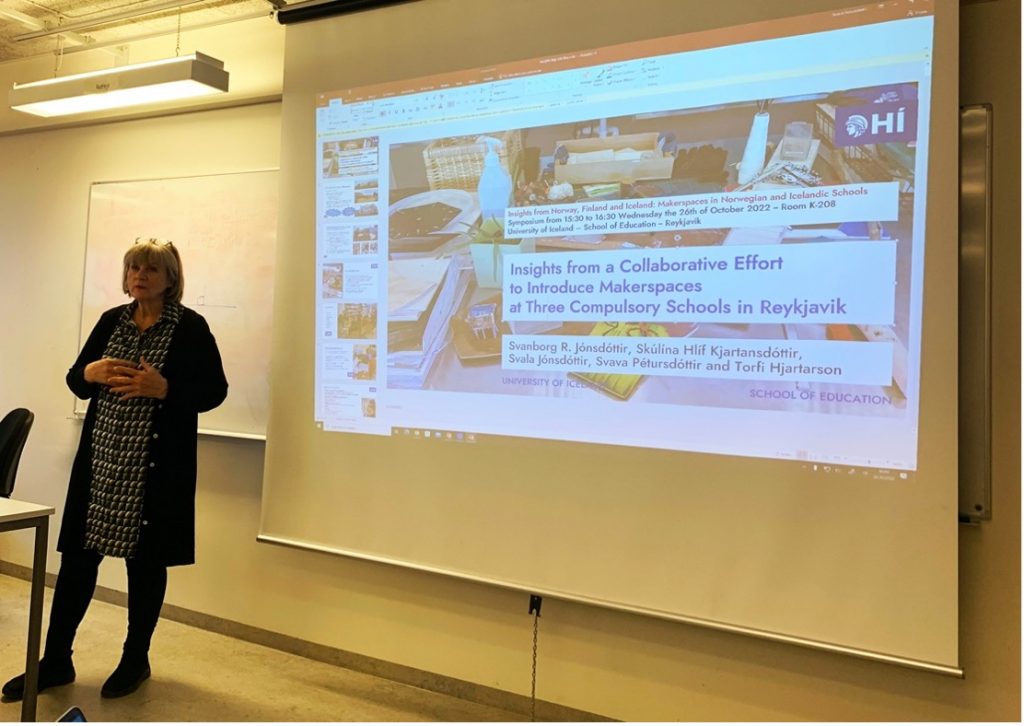 Image: Professor Svanborg R. Jónsdóttir presents the research of the AUSTVEF research group. Image by Camilla Groth.
Emal members Ingrid Holmboe Høibo, Sondre Storeggen, Lovise Søyland, Brynjar Olafsson, Camilla Groth together with Pirita Seitamaa-Hakkarainen and Kaiju Kangas presented the research of the Maker project.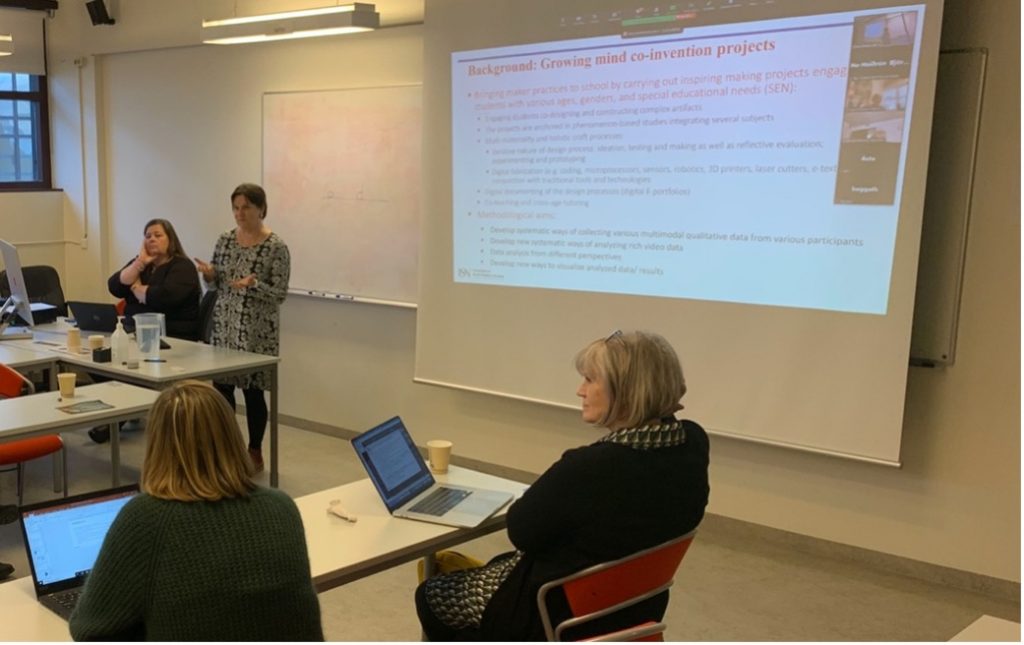 Image: Pirita Seitamaa-Hakkarainen talks about the backgrounds of the project. Image by Camilla Groth.
The event was followed by researchers also on zoom and was recorded for distribution inside the university of Iceland. For fun updates on Icelandic maker culture follow this facebook group https://www.facebook.com/groups/664271910444072