Craft science workshop at the Viking settlement "Guvihaug" at Nordagutu
This post is written by Associate professor Anniken Randers-Pehrson.
As part of the second craft sciences workshop series, this time arranged in Notodden Norway during 4-6 of May, 20 craft-researchers from Nordic countries spent one lovely and sunny seminar day at Guvihaug Viking settlement, a place for cultural experiences from the Viking and Medieval ages.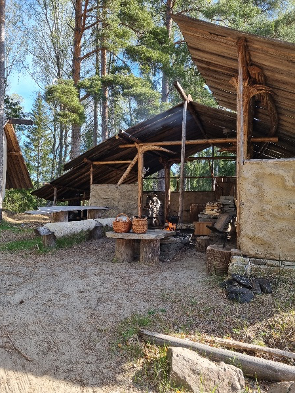 During the day, three craft-researchers performed sessions of "show and tell" about their craft research. We got to know about the close and embodied study of wool (Post doc Bilge Aktas from Aalto University), research at the intersection between embodied studies and neuroscience (prof. Marte S. Gulliksen) and the study and knowledge of boat-building traditions through an embodied perspective (PhD candidate Fredrik Leijonhufvud University of Gothenburg).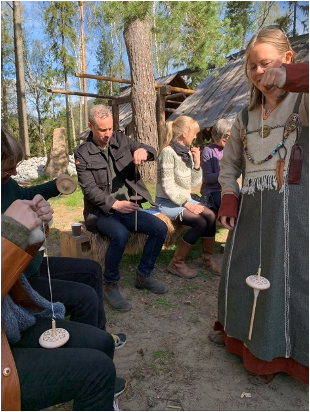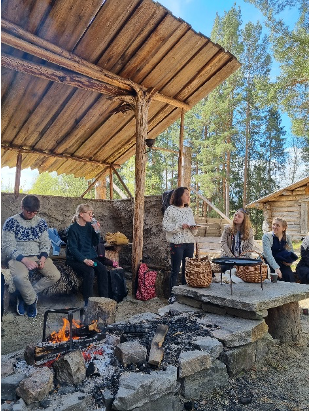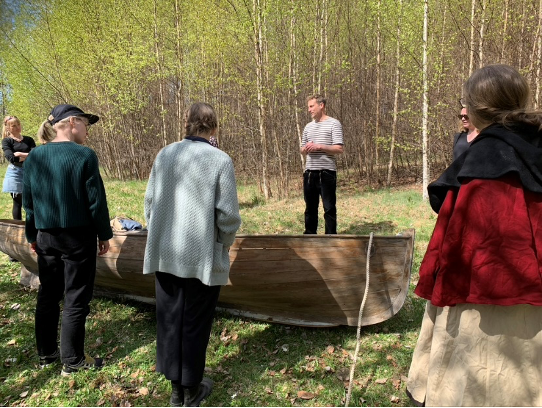 Alongside the scientific program, we also were given the opportunity to explore and feel different kinds of crafts; like how to spin wool by a drop spindle and to hand carve flutes and we also shared a meal of hot soup and bread, prepared by our hosts. The day was an embodied experience in a mixture of sharing knowledge and social participation within a frame of nature and culture, connections to being in the world, exploring the proximity between the body and the world, and an excellent way of sharing and discussing the aim and scope of embodied research.