Emal researchers presented at the Biennial International Conference for the Craft Sciences BICCS 2021
The first Biennial International Conference for the Craft Sciences took place on line between the 4-6 of May, 2021, click here to see the conference pages and the keynotes and abstracts and the conference proceedings in Formakademisk.
EMAL researcher Camilla Groth presented a keynote-in-dialogue together with neuroscientists Emerita Professor Riitta Hari, Senior Researcher Veikko Jousmäki, and Research engineer Veli-Matti Saarinen (Aalto University) The speech was a recorded video that comprised of a clay-throwing performance by Camilla Groth combined with monitoring of her behavior using thermal camera and eye-gaze tracker, as well as an interactive discussion of the goals and results of this kind of art–science efforts. See the Keynote by clicking here.
Hands in Clay: Craft sciences meet Neurosciences.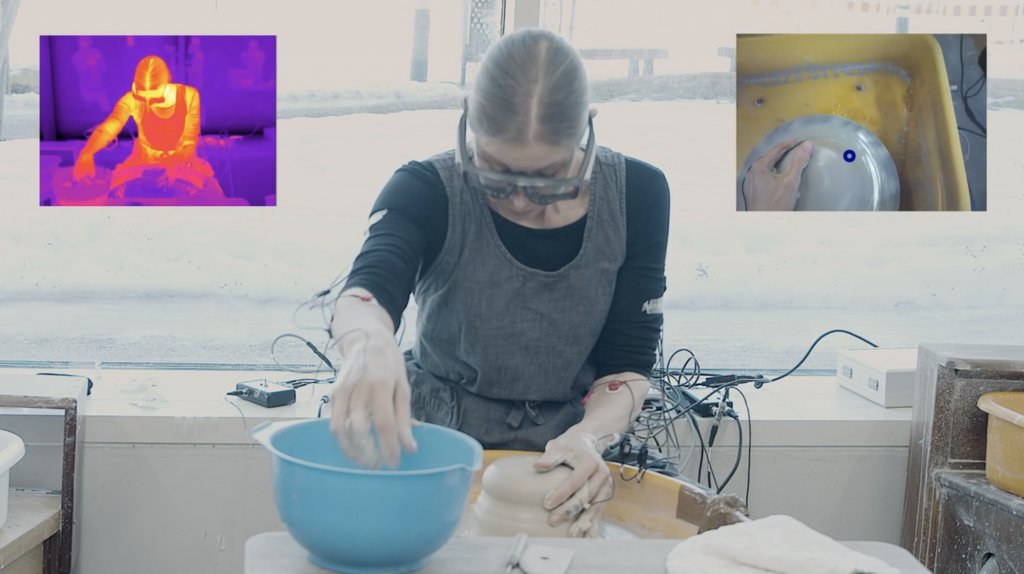 Emal Researcher Anne Solberg and Kirstine Riis were also presenting their research at the BICCS2021 conference.
Anne Solberg presented her practice-led research with porcelain:
Anne Solberg: Artistic Expression and Material Limitations –
An Iterative Process of Porcelain Making.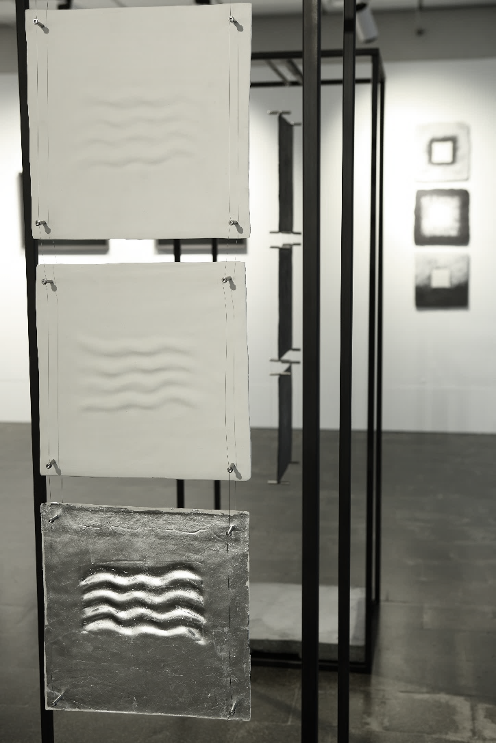 ABSTRACT: The topic of this paper is the iterative process of striving for artistic expressivity and developing crafting techniques in a project of porcelain making. It is about mitigating tensions and flaws in porcelain bodies by trying out technical solutions, and at the same time searching for the genuine porcelaneous expressivity for artmaking. The paper presents examples of a working process of material based art, from the first samples of material collapse to an exhibition of finished works in an art gallery, and allows the reader to see how faults and failures contribute to this development. The paper advocates that craft science and artistic research are closely integrated and intertwined.
Kirstine Riis presented a project together with Trine Møller from VIA in Denmark.
Trine Møller & Kirstine Riis: Exploring craft practice in learning communities.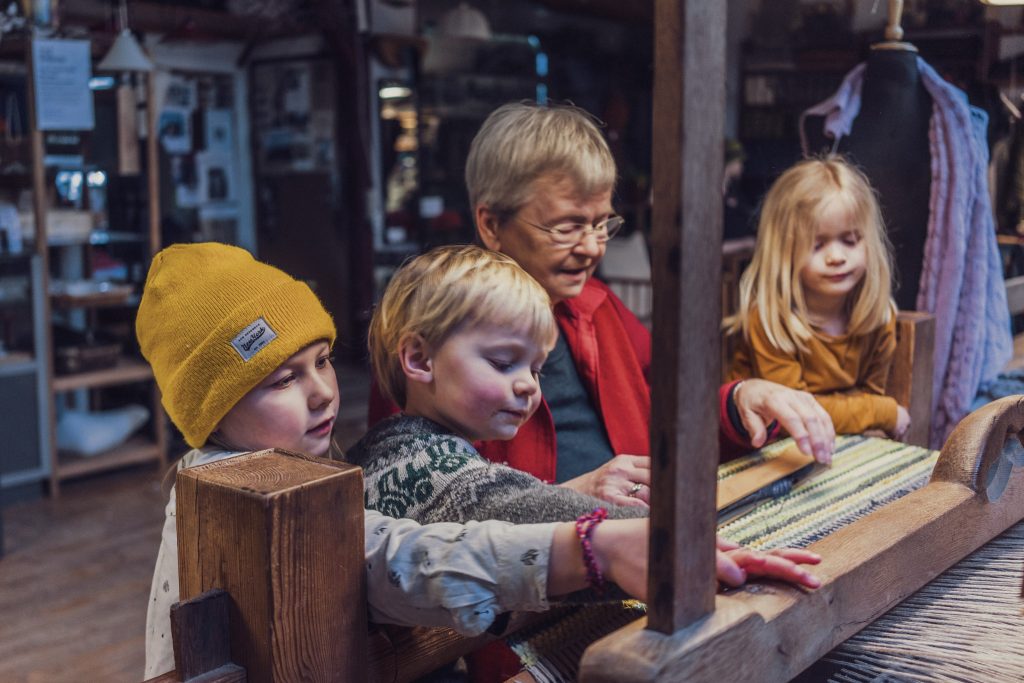 ABSTRACT: This paper presents an initial research project to explore what characterizes knowledge production in craft practice situated in an informal/neutral learning arena outside the education institution. The research project is carried out by craft and design researchers from Norway and Denmark. The project participants include students, academics, older generation volunteers with craft experience, freelance designers, and arts and craft persons, as well as researchers. The overall methodology is a case study approach and has references to practice-led research, participatory design research and A/R/Tography. In this paper we present the research design of the project. Along a theoretical framework consisting of research perspectives of each of our institutional traditions, we lastly discuss the challenges in engaging a neutral learning arena, throughout and as preparation for our research project.